With version 4.6 scheduler tasks commands syntax is changed (For windows only) and if you are migrating from previous version to v4.6 or to latest you must use the new syntax.
To get the new command syntax, open tool, connect to the server, select an entry from the tree pane, select export->Excel Export from right click context menu and click on button "View Saved For scheduling". Select a task and click on 'Edit' link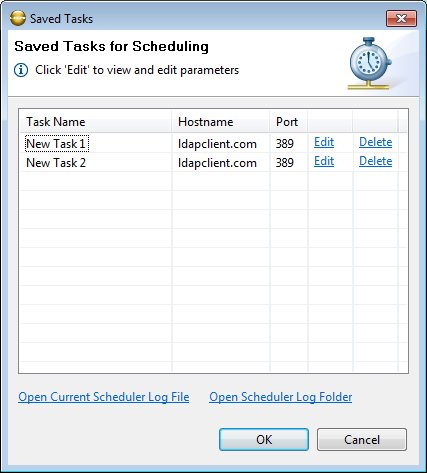 Click Next until you get to the wizard last page. From the wizard last page copy the second command.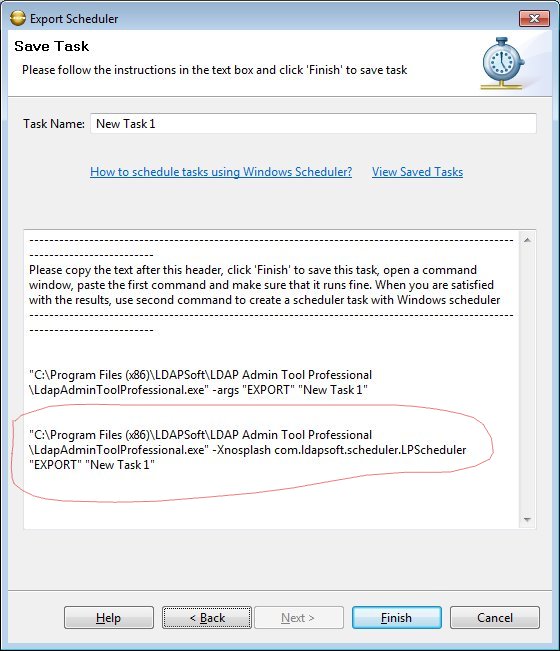 Now select the scheduled task (Start|Control Panel|Scheduled Task) and from right click context menu select properties. Paste the command in the Run field, click OK. Repeat these steps for all scheduled tasks.